Jedediah Ravine's Wichita-U.S. Marshal is a revolutionary Old Western that is now on Audible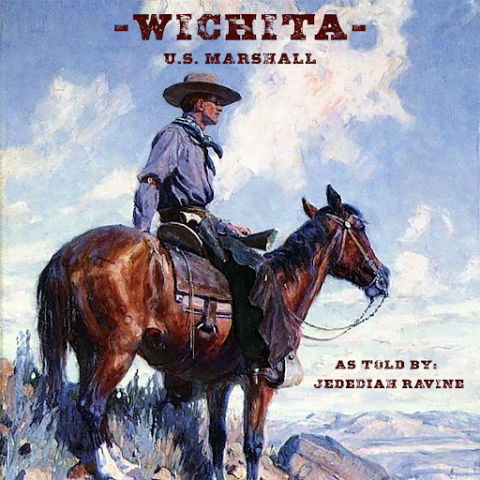 Throughout history, the fiction genre has witnessed the who's who of authors penning down their most compelling work based on the atmospheric bells and whistles of the Wild West. There is something so raw and poetic about that era that seems to draw people toward it to this very day. However, not many of those writers could do justice to the potential they sought with their stories.
Galloping its way to a reader's imagination, in the wise voice of Jedediah Ravine, comes a story that is all the buzz in the Old Western genre of storytelling. Wichita U.S. Marshal audiobook features sound effects and ingenious writing courtesy of one of the most promising authors of this time. The audiobook truly pushes the boundaries of what can be achieved with literature today, and Jedediah Ravine has etched an Old Western that is up there amongst the greats.
Jedediah invites readers of all genres to immerse themselves in a Marshal's struggle between vengeance and duty.
Wichita-U.S. Marshal is now on audible.
About the Author
Jedediah Ravine' is an author who's always been fond of old stories of the old west. His writing prowess and knack for storytelling are evident in his latest release Wichita-U.S. Marshal. He is a born Texan who met a home-grown girl named Gladys in the summer of 1968. His writing skills and passion led him to a career in writing TV and Radio Jingles in the market. While raising 5 children, Jedediah Ravine and Gladys performed in many shows at county fairs and concerts.
After a lifelong love of old westerns and Zane Grey novels, he now wishes to give his readers an exhilarating ride with Wichita U.S. Marshal.
For More Information, visit:
Website: https://jedediahravine.com/
Amazon: https://www.audible.com/pd/Wichita-US-Marshall-Audiobook/B09XJ67BDZ
Media Contact
Contact Person: Jedediah Ravine
Email: Send Email
City: Kailua-Kona
State: Hawaii
Country: United States
Website: jedediahravine.com