A Token that is Taking the Investors Pipe Dream by the Horns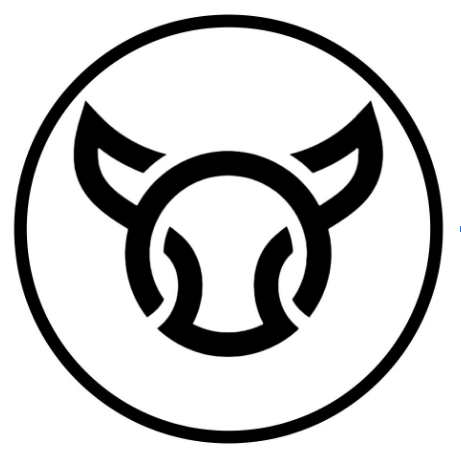 First time crypto investors have been nearly doubling year over year since 2018. All of these new investors are joining the crypto world with the goal to make more money, many with the dream to win big and find financial freedom. In the past year though, the idea of generating true wealth and earning passive income in crypto has become somewhat of a pipe dream.
Many projects come and go, claiming they are the one going "to the moon", but proved otherwise as they were unable to realize sustained growth over time. Scams and ponzi schemes have saturated the crypto space, making many investors jumpy and skeptical. This has led to a general distrust in the crypto community and has resulted in the call channel pump and dump culture we see everywhere now. In many ways, it has never been more difficult for people to find good investments, and for good projects to build a strong community that grows over months and years. Without strong communities that are growing, projects struggle to continue development and provide ongoing value.
The team and community at Bull's World 2.0 are creating a project that will overcome these current difficulties by building investor trust, ensuring token sustainability, and delivering continuous value to their investors. They are developing the tools for financial freedom, inviting all crypto investors to join with them, and take their pipe dream by the horns.

All these things are the main factors we, as long term crypto investors, are looking for in a winning project.
TRUST
Gaining trust in a community means the leadership team is transparent and accountable. Bull's World 2.0 team is doxed, their contract is safe, and they have been delivering each piece of their roadmap on time. They have even been adding extra utilities that weren't originally revealed in their plan. This gives investors confidence that they are working hard to deliver value to their community and provide a foundation for growth.
TOKEN SUSTAINABILITY
We want a coin to benefit us, whether it is from an increased market capitalisation, or from some kind of passive or active rewards, but it has to be sustainable. The typical problem that investors face with projects providing and promising rewards, is the inevitability of a price decrease from increased selling incentive. If an investor invests into a project primarily for the rewards, the direct incentive will be to swap their token rewards into another spendable crypto like a stablecoin, BNB, or Bitcoin for profit. We see this exact scenario repeated over and over again, with play to earn games, high APR staking pools, and any rewards given in low market capitalization tokens.
Bull's World 2.0 operates on the Binance Smart Chain, and rewards holders of their native token, BULLS2.0, in BTCB (BEP-20 Bitcoin). These rewards come from the buys and sells of the token, which means rewards will be received no matter the price action of BULLS2.0. This bolsters the value of the token, as investors' incentive will not be to sell the coin, but to hold, and earn passively. The tokenomics provide 2% BTCB holder rewards for buys, and 5% BTCB holder rewards for sells. This ensures that holders will receive more when the price decreases, than when it increases. Under this system, holders are incentivised to hold, and rewards gained from sell offs actually help to negate losses from a holder's investment.
CONTINUOUS VALUE
The passive income that Bull's World 2.0 provides is merely a segment of the overall innovation and value of the project. As previously mentioned, ponzis, scams and other schemes have become common occurrences in the crypto world. It is reported that 80000 crypto scams occurred last year alone. With no regulation present in cryptocurrencies, it is inevitable that bad actors will try to take advantage of people for money. However it is possible to reduce the scams, if new unsupervised suspicious tokens are pre-scanned and discarded by a decentralized exchange before launching them.
ICO Scanner dApp
This is exactly what Bull's World 2.0 is promising. The team is building a proprietary dApp which will ensure a safe space for investors, while offering many tools to monitor tokens and their investments carefully. The dApp will offer honeypot detection, dev wallets and movement, renounced or non-renounced ownership, and all suspicious functions and changes made to a particular contract. Covering all these aspects will greatly reduce the risk to investors, and help ensure a safe environment for them to have confidence in their investments.
NFTs
NFTs have become popular in recent years as one-of-a-kind unique data assets stored in a blockchain. Ownership of digital media & art has become extremely desirable, and Bull's World is jumping on this bandwagon with their Bad Bull's Club NFTs. Not only do their art pieces feature cool looking bulls sporting a variety of colors, attire, weapons, and other bullish accessories, they are a key to gain access to the Bull's World ecosystem, as well as staking for rewards of their native BULLS2.0 token. They've created a limited series of 1000 Bad Bull's Club NFTs, 494 common, 300 uncommon, 150 rare, 50 epic, and 6 legendary rarities.
Bull's World NFT P2E Game
Ownership of one of the Bad Bull's Club NFTs will also give access to the "Bull's World" Play to Earn (P2E) game. As mentioned at the beginning, P2E projects have a low level of sustainability, as there is incentive to sell rewards for profit. This will not be the case with the "Bull's World" game. Selling pressure will be avoided, by using a leaderboard and prize pool to compete for. This P2E model ensures sustainability over the long term, which will only positively impact the project. In the game, owners will use their BBC NFTs to run through the streets of famous cities around the world and earn rewards. In time, a second collection will be released which will improve the Bull NFTs attributes, making them stronger and faster to increase prizes. Single-Player, Multi-Player and "Savage" modes will be available. Single-Player, as the name implies, will use leader boards and prize pools, Multi-Player will host competition between players, and finally "Savage" will be multiplayer with much higher rewards… but at the risk of losing your NFT. Loser's NFTs are burned creating a deflationary supply and increased value for all owners.
In conclusion Bull's World 2.0 is a project we recommend keeping a close eye on. The project's consistent and sustainable rewards, the coming dApp that will make the crypto industry safer for investors, the P2E game, and deflationary NFT collection, all revolve around a variety of exciting money making opportunities. It is clear that Bull's World 2.0 has much to offer. We are not surprised to see the BULLS2.0 chart growing consistently with the strong community of people who have caught on to the innovation and uniqueness of their project.
Media Contact
Company Name: Bull's World 2.0
Contact Person: Noble Mason
Email: Send Email
Country: United States
Website: https://bulls-world.com/